Is anyone else as obsessed as I am about the fact that MTV has been replaying episodes of The Hills and Laguna Beach?
It's okay, I hated to admit it myself.
Oh Heidi…
Anyway.. after a 20 minute run in with the Stair Mill at level 8 to get the juices flowin', my workout this morning was all about shoulders and abs.
Shaky Shoulders
Dumbbell Shoulder Press: 4×15 reps

Upright row: 3×15

Front Raise: 3×12

Lateral Raise: 3×12

V-Push Ups: 3×10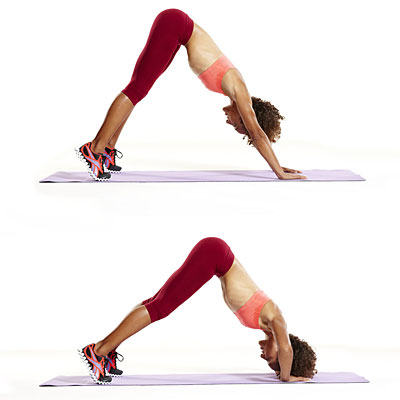 I followed with this AB routine that I made up a few days ago, and it's definitely a killer.
But it works!
.
Post Workout Egg white Chia Oats
soak 1/3 cup raw oats, 1 tsp cinnamon, water and 1 Tbsp chia seeds for 15 minutes so the chia seeds can gel.

microwave the mixture for 1 minute before adding 3/4 cup egg whites and 1/2 thinly sliced banana.

Heat again for 2-3 minutes and top with more cinnamon and blueberries
Yum.
Well…I'm off to spend the day with the birthday girl
Happy Birthday, Mumma!
Enjoy your Friday xoxo